HOSPITALITY, HOTELS, RESORTS, TRAVEL AND TOURISM BRAND MARKETING THAT DELIVERS BETTER RESULTS.
Blue Orange UK is an award winning luxury destination property hospitality brand marketing agency delivering better performance, ideas and results for top brands for over 25 years.
TODAY THERE ARE MORE HOSPITALITY MANAGEMENT BRANDS than ever before. This is why it is important to work with a hospitality brand marketing partner who understands how to to build your brand better. 
With extensive experience in hotel and resorts, travel and tourism, we provide clients with an outstanding Turnkey Solution that delivers better sales and repeat business for your company. We help you rapidly grow your hospitality brand awareness and revenue by connecting you to our global media network.
CLIENTS.
A few of our success stories include 1;  Launching the Hilton Hotel and Resort on Rangali Island in the Maldives. 2; Branding and Launch Marketing Hyatt Resort Maldives.  3; Brand Consultancy for Maldives Tourism.   4; Branding the Angsana Spa in Laguna, Phuket, Thailand, South East Asia.
CREATIVE SERVICES.
Our Turnkey Strategic Services Include;
1. Hospitality, Hotels, Travel and Tourism Branding.   
2. New Brand Creation.  
3. Property Project Management and Set Up.   
4. SEO Optimized PR Media Campaigns.   
5. Brand Marketing.   
6. Google Advertising. 
7. Programmatic Advertising. 
8. Brand Audit and Consultancy. 
9. Direct Sales for your Website  |  Direct Sales for your App. 
10. Website SEO.   
11. Photography.   
12. Corporate Video Marketing Productions.  Drone Films.
13. Social Media Community Management and Marketing. 
14. Hotel and Resort Pre Opening Sales and Marketing. 
15. Direct Sales Booking Channels. 
16. CRS Central Reservation System Sustainability Programs.

5 Hotel Resort Marketing and PR Trends in 2023.
1. Brand Marketing.  Getting yourself noticed as a popular trusted brand is key to attracting an engaged audience and new customers.  Therefore, it is important to advertise your brand across numerous leading media channels including OTA's, PR and Google ADS.
2: Mobile Marketing.   Today, travellers and guests prefer booking holidays on an app because apps provide a more convenient, user friendly experience.
4: Health and Wellness. A rapidly growing hospitality sector is health, wellness and medical vacations with the emphasis on providing a unique re generating and refreshing customer experience for guests.
5; Direct Booking Website Marketing.  Hotel website direct bookings mean more profit for your business. This will be a major trend in 2023 as brands promote better themselves more personally with better website creative video and virtual tour content.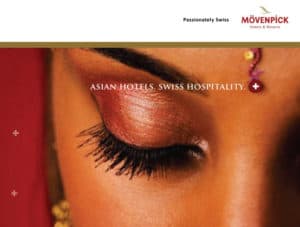 CONTACT US NOW FOR A FREE CONSULTATION.
PHONE, EMAIL OR FILL OUT OUR CONTACT FORM