VIDEO GAME – nft MARKETING THAT GENERATES BETTER RESULTS 
BLUE ORANGE UK develops and implements tradional Video Game and NFT Game marketing campaigns that generate more engagement, followers and players for clients in the United Kingdom, Europe, as well as in Panama City, Costa Rica and California in the United States of America.
We know your target audience well and know how to optimize new player acquisitions, game app downloads, installs and plays. We have worked with leading digital brands including Tencent Games in Asia running advertising campaigns for RPG Role Playing Games, MMO Massively Multiplayer Online games, Simulation games, Adventure, Action, Sports and Combat games.
OUR VIDEO GAME – NFT GAME MARKETING SERVICES.
We create original marketing that generate thousands of new community members, followers and players for your brand. Our services include, 1: Discord Server Community Management.  1: Discord, Telegram and Twitter Advertising.  2:  PR Media Awareness Campaigns on Top Cryptro Influencers and Promoters.  3: YouTube Influencer Videos.   4: Pre and Post IDO Strategy and Planning   5:  Concept and Content Creation.  6:  Token Giveaways. 7:  Airdrops.   8:  Social Media.  9:  Game App Marketing Capaigns. 10: NFT Blogger threads on Reddit/Bitcointalk. 11. Social Media Advertising on Facebook, LinkedIN and YouTube. 12. Google Advertising.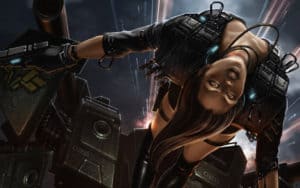 WHAT IS GAMEFI.
GameFi is the hybrid merging of two words, Game and Finance, which combines the worlds of finance and games, giving players the opportunity to earn income as they play NFT games.
NFT GameFi, known as play-to-earn is the marriage of gaming and blockchain technology. Whether through quests, trading, or other mechanisms, GameFi allows gamers to earn digital assets for their in-game efforts. While traditional games have allowed players to accrue and trade digital assets for decades, they could lose their investment at any time if the publisher shut the game down or went out of business.  GameFi games keep their assets stored on a distributed network.  These operate independently of any single company, reducing risk in the digital assets.
WHAT IS NFT.
An NFT art, collectable or game non-fungible token  is a non-interchangeable unit of data stored on a blockchain, a form of digital ledger, that can be sold and traded. NFT ledgers claim to provide a public certificate of authenticity or proof of ownership, but the legal rights conveyed by an NFT can be uncertain.
TOP GAMES IN 2023.
The concept of play-to-earn gaming was pioneered by Axie Infinity which grew over 17,000% last year as millions of users logged on to breed, battle, and complete quests in this virtual world. Axie may or may not be able to hold on to its top spot in 2022. 
1. Gala Games.
Gala Games price hit an all-time high in November, jumping about 550% in just a month. It has since fallen back and is now up almost 100% across the past six months. The platform boasts it makes "games you'll actually want to play" and currently has various games in development.
2. Star Atlas (ATLAS)
Built on the Solana SOL network, Star Atlas uses two in-game tokens, ATLAS and POLIS. Players sign up to one of three fractions in a future universe. Together, they can build, mine for resources, explore, and trade. It's a fantasy role-playing game with great visuals.
3. Yield Guild Games (YGG)
Gaming guilds let people who don't want to splash out that kind of cash sign up and borrow the items they need. The guild buys assets in various games and lends them out to members. The members can then play using those assets and pay the guild a cut of any in-game earnings. There are several of these guilds out there, but Yield Guild is one of the more established. They are an interesting facet of the play-to-earn gaming sector.
4. Immutable X (IMX)
Many NFTs are built on Ethereum but with gas fees of up to $100, the NFT business can get expensive. One way around this is to use a layer 2 — something that sits on top of the existing blockchain to improve its performance. Immutable X is an NFT-focused layer 2 solution that works with Ethereum. It promises zero gas fees and carbon neutral NFT creation.
HOW TO CREATE A SUCCESSFUL GAMING CAMPAIGN CAMPAIGN?
CONTACT US NOW, WE'LL SHOW YOU HOW.
Europe, USA   ideas@blueorangeuk.com
PHONE, EMAIL OR FILL OUT OUR CONTACT FORM